About the Company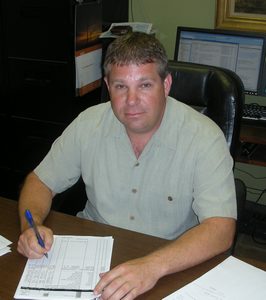 Professional Engine Systems has been in business for more than 23 years, providing quality products, service, and repairs of generators and engines. We also rent generators. We are open to the public and serve retailers, wholesalers, dealerships, and do-it-yourselfers. Professional Engine Systems is committed to our customers, providing quality repairs and offering 24-hour emergency parts and service.
We'll be there when the lights go out!
We have factory-trained technicians and offer repairs in the shop or in the field. Professional Engine Systems is the #1 name in emergency power, standby power, portable generators, and generator rentals, sales, and service.
Company History:
Professional Engine Systems was established in 1986. Over the years we have grown from a small company with only 4 employees to a 12,000 square foot facility with more than a dozen employees. We started out in a rental property and after only two years moved to our current location: 495 West Main Street in Canfield. In 1993, the building was remodeled and expanded with the completion of a 7,600 square foot addition.
Trained Staff:
We have factory-trained technicians and mechanics with an average of 30 years experience. Our technicians specialize in control system troubleshooting and repair, preventative maintenance contracts, and load bank testing. They are skilled at repairing gasoline, diesel, propane, and natural gas engines, generators, radiators and gas tanks, and industrial equipment of all sorts.
The Future:
We are a growing company, and we are making plans to move into new areas that build on our current expertise. We are now working on plans to expand into the field of wind generation. With our expertise, we will be qualified to sell, install, maintain, and service wind powered generators, although we may choose to focus on the servicing of the generators from commercial wind farms.