Large Portable Generators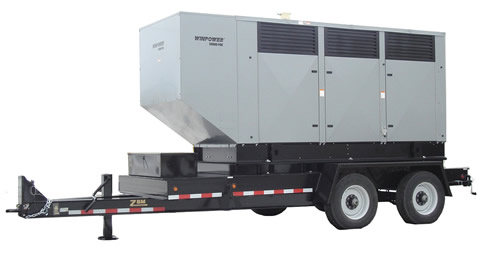 Although large generators (50 kW and above) tend to be permanent installations for backup or emergency power, there are instances when a company needs a portable solution to provide power in places where the grid does not go. These units are typically custom made to a customer's needs.
Need Industrial-Level Power
that can be Towed from Place to Place?
We can provide it !
You select output to meet your needs
Most units are diesel, but other fuel options are available
We have the expertise to translate your needs into the precise specifications for a unit that will meet your needs